Professor Frank heads the Department of Food Biofunctionality at the Institute of Nutritional Sciences of the University of Hohenheim. He is the vice dean of the Faculty of Natural Sciences, vice director of the Food Security Center, and the chairman of the governance board of the Research Center for Health Sciences at the University of Hohenheim.
His research interests lie in factors that determine the absorption, metabolism, and elimination of the different vitamin E congeners and phytochemicals (such as curcuminoids and flavonoids) and in developing novel strategies to overcome the low intrinsic oral bioavailability of phytochemicals, as well as in understanding the biological activities of these potentially health-beneficial bioactives.
News: NFS Journal reaches a CiteScore of 4.29
Prof. Frank, the Editor-in-Chief of NFS Journal, the scientific journal of the Society of Nutrition and Food Science, is proud to present the 2018 CiteScore for NFS Journal of 4.29. The journal now ranks among the top 10% of journals in the fields of nutrition and food sciences. Read more...
What is it called: phytochemical, (poly)phenol, nutraceutical?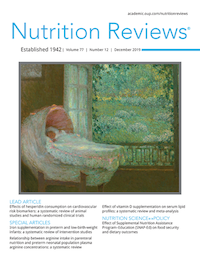 A group of global experts joined forces to develop recommendations for standadised and consistent use of terms to describe plant-derived dietary compounds in scientific publications. The ultimate goal was to establish scientific criteria for definitions that could be applied to clearly define and differentiate commonly used terms and thus ensure their consistent application in the scientific literature.
Frank et al. (2019) Terms and nomenclature used for plant-derived components in nutrition and related research: Efforts toward harmonization. Nutrition Reviews
New Book published: Vitamin E in Human Health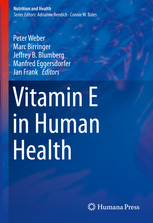 Professor Frank, together with his colleagues Profs. Weber, Birringer, Blumberg and Eggersdorfer, edited a book on the role of vitamin E in human health, which was published by Springer in April 2019. The comprehensive book comprises 31 chapters describing the state-of-the-art knowledge around vitamin E, from the history of vitamin E research and metabolic and physiological basics to the roles of vitamin E in the prevention of diseases and dietary choices of consumers. 
Congratulatons to Dr. Andrea Irias Mata
who gave a brilliant presentation and succesfully defended her Ph.D. thesis on March 15, 2019.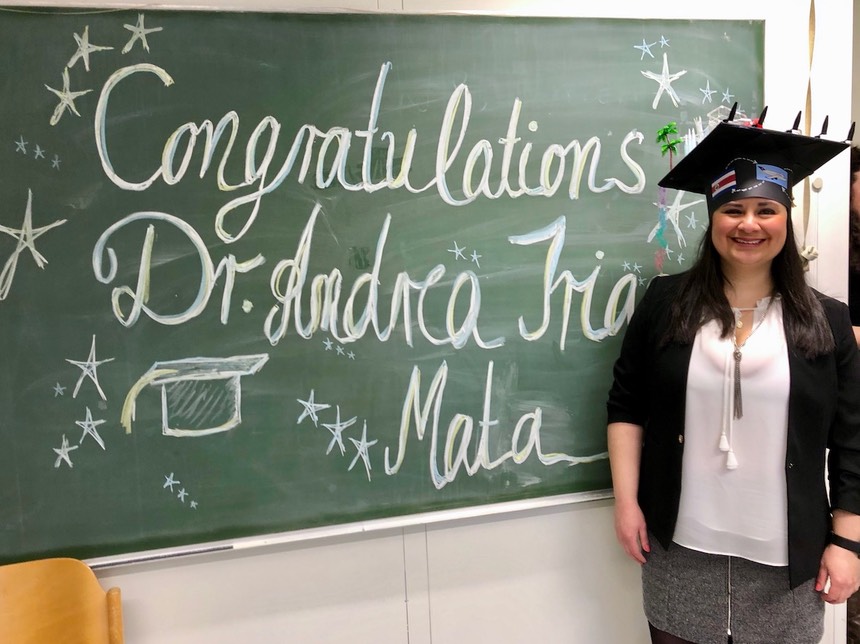 Shooting in the lab
Monika Kovacsics and her camera team filmed in our laboratory and interviewed Prof. Frank about his curcumin research for the tv program Odysso. The piece was aired on SWR September 20 at 21:00. The media stream is available here.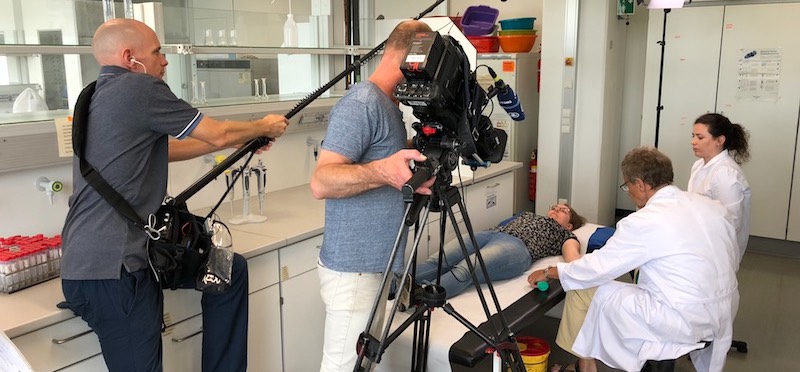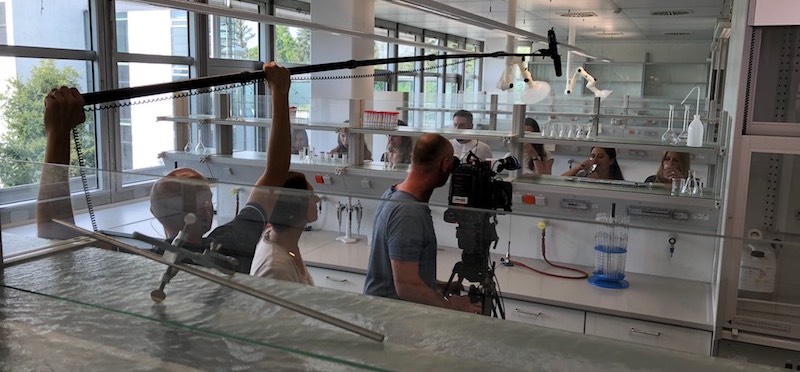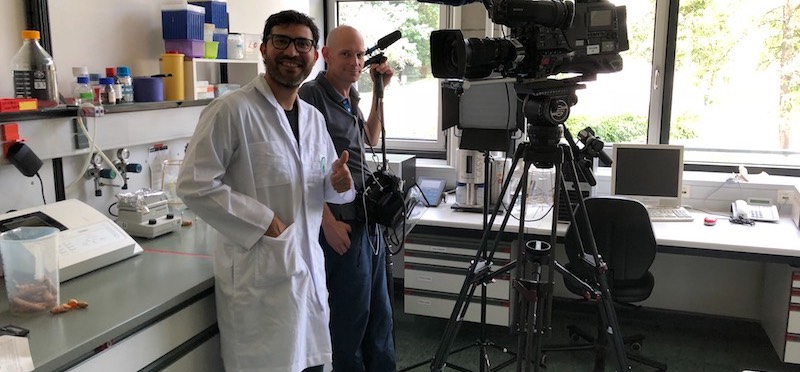 Congratulatons to Dr. Laura Calvo-Castro
who succesfully defended her Ph.D. thesis on June 15, 2018.
Are € 2.77 per day enough to provide a healthy and balanced diet for a child?
In Germany, parents on welfare receive 2.77 € per day for the alimentation of their children under the age of 6 years. Scientists from the Society of Nutrition and Food Science warn that this may not be enough to provide growing children at this vulnerable age with a balanced and healthy diet. Micronutrient malnutrition - or hidden hunger - during childhood is more frequent in families with low socio-economic status and is a cause of impaired physical and brain development, which may last into adulthood. Hence, poverty may lead to malnutrition and impaired cognitive development, which in turn may predetermine for a low socio-economic status. This vicious cycle may be hard to break for children from less privileged families. 
Young children, particularly at the early stages of their development, require a diet rich in micronutrient-dense foods, such as vegetables, fruits, whole-grain cereals, dairy products,  and more, to maintain optimum health and develop their full mental and physical capacities. More research is needed to determine how much money per day is necessary to provide children in Germany with a balanced and healthy diet that will allow them to succeed in life. But the SNFS experts estimate that 2.77 € will not be enough and urge the German government to initiate the required research and re-evaluate and raise the current numbers. 
Read the full statement (in German) here.
The first nutrition and food science journal to offer Registered Reports
NFS Journal is the new peer-reviewed, open access scientific journal published by the Society of Nutrition and Food Science in cooperation with Elsevier.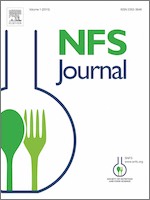 The journal invites submission of high-quality original research articles and methods papers presenting cutting-edge scientific advances as well as review articles on current topics in all areas of nutrition and food science. The journal particularly invites submission of articles that deal with research at the interface of nutrition and food science and thus connects both disciplines. 
Submit your work to NFS Journal to receive global visibility of your research.
The open-access journal features a new article format Registered Reports, which allows researchers to submit their innovative hypotheses and experimental procedures for testing them, and have them evaluated by members of the editorial board and outside expert reviewers before they begin their laboratory work. This creates the opportunity to receive feedback from peers, correct mistakes and optimise experiments, which in turn enhances the quality of the generated data.
If the pre-registered hypotheses and procedures adhere to the highest scientific standards, are positively evaluated by the peers, and the registered procedures are followed strictly, the acceptance of the Registered Report is guaranteed irrespective of the outcome of the study, thus eliminating publication bias once and for all.
When analysing your data, you may discover novel aspects that are exciting, but were not part of the pre-registered procedures. In order for authors to react to such unforeseen and exciting results and to explore new paths that have not been anticipated, it is possible to include additional exploratory analyses in a special section of the Registered Reports.
Selected recent publications
Terms and nomenclature used for plant-derived components in nutrition and related research: Efforts toward harmonization

α-Tocopherol transfer protein does not regulate the cellular uptake and intracellular distribution of α- and γ-tocopherols and -tocotrienols in cultured liver cells. 

The oral bioavailability of 8-prenylnaringenin from hops (Humulus lupulus L.) in healthy women and men is significantly higher than that of its positional isomer 6-prenylnaringenin in a randomized crossover trial. 

Natural 6-hydroxy-chromanols and -chromenols: structural diversity, biosynthetic pathways and health implications.

Tocopherols, tocomonoenols and tocotrienols in oils of Costa Rican palm fruits: a comparison between six varieties and chemical vs. mechanical extraction.
J Agric Food Chem 65: 7476–7482
Validation of a rapid and sensitive reversed- phase liquid chromatographic method for the quantification of prenylated chalcones and flavanones in plasma and urine. 

Dietary flavonoids and modulation of natural killer cells: Implications in malignant and viral diseases. 

Vitamin E: emerging aspects and new directions.

Free Radical Biology & Medicine 2017; 102:16-36

The long chain α–tocopherol metabolite α-13'-COOH and γ-tocotrienol induce P-glycoprotein expression and activity by activation of the pregnane X receptor in the intestinal cell line LS 180. 
Planet Wissen: Vitamine - wie viele brauchen wir wirklich?
Professor Frank was invited to appear as a nutrition expert on the German TV program planet wissen. 
Paper of the year 2014
Our paper The oral bioavailability of curcumin from micronized powder and liquid micelles is significantly increased in healthy humans and differs between sexes was the article with the most downloads from the website of Molecular Nutrition and Food Research in 2014 and therefore selected as the journal's Paper of the year 2014. Even in the years 2015 and 2016, the paper remained at the top of the list of highly accessed articles published in Molecular Nutrition and Food Research and led the list again in 2017.

In this article, the lead authors Christina Schiborr and Alexa Kocher report the results of a crossover human trial identifying micellar solubilisation as a technique to increase the oral bioavailability of curcumin 185-fold over native curcumin.